Rome Fiumicino Airport Hotel Bookings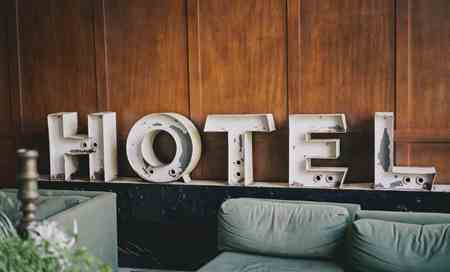 The 4-star, 104-room Golden Tulip Rome Airport Isola Sacsa Hotel, located in Via della Scafa, is a boutique-style hotel with a pleasant garden and outdoor pool that lies just 3.5 km distance from Rome Fiumicino Airport and a mere 4 km distance from Ostia. The town of Fiumicino is just 5 minutes by car from the hotel. Amenities on offer include free gluten-free, vegetarian and vegan breakfasts and a buffet breakfast service, as well as private parking at the hotel. The Golden Tulip Hotel provides guests with free WiFi throughout. A free shuttle service transfers guests to/from the airport. The Golden Tulip Rome Airport Isola Sacsa Hotel is linked to a shopping center and is not far from the Capitolium and Grandi Horrea. Rooms come equipped with air-conditioning, flat-screen TVs, desks and safes.
Also 4-star, the comfortable, modern Mercure Leonardo da Vinci Airport Hotel is a mere 850 meters distance from Rome Fiumicino Airport. The 187-room Mercure offers guests a shuttle service to/from the airport. Located in Via Portuense, the hotel provides free WiFi throughout, boasts an outdoor pool, a fitness center, concierge services and spacious air-conditioned rooms with private bathrooms just 5 minutes' drive from the airport. The Mercure Leonardo da Vinci Airport Hotel has its own restaurant as well as a pizzeria. Wedding services and a 24-hour business center make the Mercure Leonardo da Vinci Airport Hotel a great choice for business and leisure travel.
The 4-star Hilton Rome Airport Hotel is located even closer to Rome Fiumicino Airport, at Via Arturo Ferrain 2, and is linked to the Terminals 1 – 3 by a covered overpass that has a travelator. The hotel provides travelers with boutique-style accommodation that is air-conditioned. Every room comes with a private bathroom and a buffet breakfast is available. Free WiFi is offered throughout. An indoor pool, whirlpool with outdoor deck, fitness center, kids menu and free shuttle service to the city center of Rome are also part of the amenities. An in-house bar, bistro and restaurant make this a great choice for anyone needing to be very close to the airport and city.
Air Rooms Rome Airport by HelloSky is a 4-star hotel located directly inside Fiumicino Airport, Terminals 1-3. It is linked to the terminals via a covered overpass. The pet-friendly hotel offers non-smoking, modern rooms, both singles and doubles, and comes with a 24-hour reception, free WiFi and in-house restaurant. The buffet-style breakfast on offer includes vegan and vegetarian as well as gluten-free fare. Rooms are equipped with hair driers, mini bar and TV sets with international channels.
The 5-star QC Termeroma Spa and Resort is a luxury retreat just 3.5 km distance from Rome Fiumicino Airport. Set in stunning parkland, the hotel offers air-conditioned rooms with free WiFi and boasts two in-house restaurants. The outdoor pool is heated to 37 degrees Celsius. An in-house spa can provide guests with the beauty and health treatments they need for total relaxation, including massages and aroma therapy. The buffet breakfast is mostly Continental, but there is also Italian cuisine available. The city center of Rome is just half an hour's drive away. Private parking is available. Business travelers can enjoy state-of-the-art corporate meeting rooms at the QC Termeroma Spa and Resort.
Recommended Hotels Near to Fiumicino Airport
Find Hotels near to Fiumicino Airport
Frequently Asked Questions - Fiumicino Airport Hotels