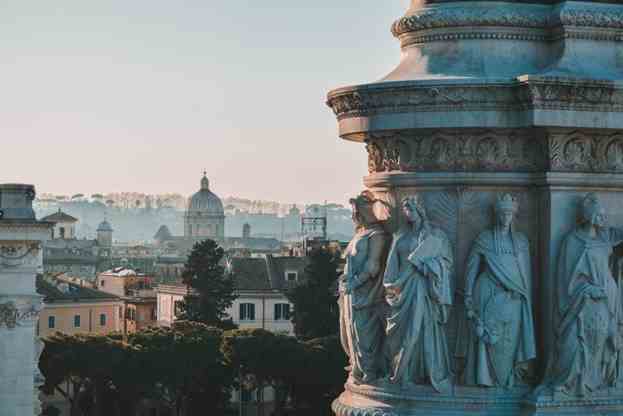 Rome Fiumicino Tourist Attractions
Few European cities offer travelers as many attractions as Rome, the eternal city. Vatican City with the Sistine Chapel, St Peter's Basilica and St Peter's Dome are just three of the many historic monuments and tourist attractions you will find on a tour of Rome. Here is a small selection of them:
Sistine Chapel, St Peter's Basilica and Dome in Vatican City
Visiting Vatican City can be overwhelming but when you join a guided tour, which takes you around the main monuments, you have the opportunity to ask questions and take in the history and magic of this stunning city within a city. The tour lasts two and a half hour tour and includes the Sistine Chapel with its beautifully painted ceilings and frescoes. One of the masterpieces, the Last Judgement, was painted by Michelangelo between 1536 and 1541. The Entrance Wall depicts frescoes that show the two final stages in the lives of Moses and Christ. The North and South Walls show other episodes of the lives of Moses and Christ, and some of the frescoes depict former Popes.
St Peter's Basilica and Vatican Museums are also part of this tour. St Peter's Square dates back to the latter part of the 16th century and faces St Peter's Basilica in Vatican City. St Peter is widely considered to have been the world's first Pope.
Book a tour of the Sistine Chapel
Rome's Colosseum, Forum and Palatine Hill
A guided tour taking you around the Colosseum, Forum and Palatine Hill, presents you with an image of what ancient Rome looked like and what it must have been like to live there. Rome's 48-meter high Colosseum is the largest amphitheater ever built. Construction first began in 70 AD. This is Imperial Rome at the height of power. Today it is in ruins,but the Roman Forum is where the political elite met to discuss daily concerns in a series of government buildings surrounding what was originally just a market place east of the Colosseum. The Roman Forum sits on low ground between the Palatine and Capitoline Hills. The tour lasts three hours and is available in English only. Meet your guide at the Gladiators' office in Via di San Giovanni in Laterano at number 14.
Borghese Gallery and Villa Borghese Gardens
The world-famous collection of sculptures and paintings of the museum and gallery at the 17th century Villa Borghese can only be visited by up to 360 people at a time, so it's essential to book a reservation voucher in advance. Located at Piazza Scipione Borghese number 5, the gallery is housed in one of Rome's most beautiful villas and surrounded by gorgeous gardens that are open to the public. It takes around two hours to get around the gallery, which contains sculptures by Bernini and paintings by Carravaggio and Raphael. Throughout the year there are temporary exhibitions that allow visitors to see some of the art works normally kept in the villa's storage rooms. 
Book a tour of the Borghese Gallery and Gardens
Leonardo da Vinci Exhibits
Creator of the famous Mona Lisa painting, Leonardo da Vinci (1452 to 1519) was an Italian inventor, engineer, painter, mathematician, sculptor, writer and anatomist. Some 65 of his inventions and amazing discoveries are displayed at a multimedia exhibition at Rome's Palazzo della Cancelleria near the Museo di Roma. The exhibition includes some re-creations of his machines, as well as holograms and 3-D displays that explain some of his inventions.
Book a tour of the Leonardo da Vinci Exhibits
Piazza di Spagna and the famous Spanish Steps
Rome's famous 135 Spanish Steps begin at the Piazza di Spagna, allowing visitors to climb the steep slope of Mount Pincio up to the lovely 16th century church and convent of Trinità dei Monti at the top. Created in the first quarter of the 18th century, the Spanish Steps featured in the 1953 film "Roman Holiday" with Audrey Hepburn and Gregory Peck. The Spanish Steps are one of Rome's most romantic meeting places as a result. From the Piazza di Spagna it's not far to Rome's famous Trevi Fountain, which also features in many films.
Book a tour of the Piazza di Spagna and the famous Spanish Steps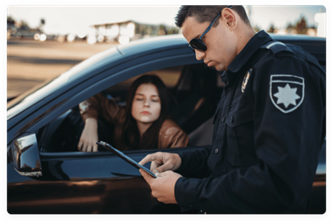 Get Your International Driver's Permit in 2 hours
An IDP is a requirement to drive or rent a car in many foreign countries. It is also a United Nations regulated travel document for your safety and ease of travel. Avoid additional stress whilst on your travels...
ORDER NOW
UNBEATABLE VALUE CAR RENTAL

FREE
Amendments,
FREE
Cancellations,
NO
card fees!

airport_shuttle Need Airport Transfers?
Useful Information about Fiumicino Airport