Alfa Romeo Car Rentals at Fiumicino Airport
UNBEATABLE VALUE CAR RENTAL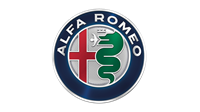 Alfa Romeo - Fiumicino Airport
check_circle
72 Alfa Romeo car rental quotations searched.
Popular Alfa Romeo models to rent:
About Alfa Romeo Rental Cars at Fiumicino Airport
Alfa Romeo, an Italian luxury automaker, is known for its stylish designs, powerful engines, and superior driving experience. Established in 1910, the brand has continued to evolve, offering vehicles that cater to the needs of both business and leisure travelers. As a visitor to Fiumicino, you may be interested in renting an Alfa Romeo to explore the city in comfort and style. Fiumicino Airport offers a variety of Alfa Romeo rentals through reputable car rental companies, ensuring a perfect match for your needs.
Alfa Romeo Giulia: Style and Performance for the Discerning Traveler
The Alfa Romeo Giulia is a luxury sedan that combines elegance, comfort, and performance. This model is ideal for business travelers who require a reliable and stylish vehicle for their stay in Fiumicino. The Giulia is available at Fiumicino Airport Car Rental through WINRENT, BUDGET, and PAYLESS. With its responsive handling and powerful engine, the Giulia ensures an enjoyable driving experience, while its spacious and luxurious interior provides a comfortable environment for passengers.
Alfa Romeo Giulietta: Sporty Compact for the Urban Explorer
The Alfa Romeo Giulietta is a compact hatchback that combines sportiness and practicality, making it an excellent choice for leisure travelers looking to explore the city of Fiumicino and its surroundings. This model is available for rent at Fiumicino Airport through AVIS. The Giulietta's nimble handling and compact size make it perfect for navigating the narrow streets and busy traffic of the city, while its fuel-efficient engine ensures an eco-friendly driving experience. With its sleek design and comfortable interior, the Giulietta is an ideal option for those seeking a stylish and practical vehicle.
Alfa Romeo Stelvio: Rugged Elegance for the Adventurous Traveler
For travelers seeking a vehicle that combines luxury, performance, and off-road capabilities, the Alfa Romeo Stelvio is an excellent choice. This premium SUV is available for rent at Fiumicino Airport Car Rental through LEASYS. With its powerful engine, advanced suspension system, and all-wheel drive, the Stelvio is well-suited for navigating the diverse terrain of the Fiumicino region. Its spacious and luxurious interior ensures a comfortable ride for passengers, while its sleek design and advanced technology features make it an attractive option for those seeking a high-end SUV.
Alfa Romeo Vehicle Rentals by Group Available at Fiumicino Airport
Which Car Rental Companies Offer Rental of Alfa Romeo Cars from Fiumicino Airport?
Alfa Romeo Vehicle Rental at Fiumicino Airport - FAQ
question_answer Which car rental companies offer Alfa Romeo car rentals at Fiumicino Airport?
question_answer Which car rental company at Fiumicino Airport offers the cheapest Alfa Romeo car rentals?
question_answer Which automatic Alfa Romeo cars are available to rent at Fiumicino Airport?
Alternative Car Brands Available to Rent at Fiumicino Airport
We have 150 different types of vehicles from 28 manufacturers provided by 32 car rental companies at Fiumicino Airport.
eco
Want to drive something a little greener on holiday?