Tesla Car Rentals at Fiumicino Airport
UNBEATABLE VALUE CAR RENTAL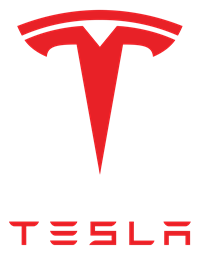 Tesla - Fiumicino Airport
check_circle
12 Tesla car rental quotations searched.
Popular Tesla models to rent:
About Tesla Rental Cars at Fiumicino Airport
Tesla, the brainchild of visionary entrepreneur Elon Musk, is known globally as a luxury electric vehicle brand that promises superior performance, innovative design, and advanced safety features. It is a testament to the brand's commitment to sustainability without compromising on style, comfort, and power. Tesla's core values of efficiency, innovation, and sustainability are evident in the vehicles they produce.
Tesla Model 3: The Perfect Blend of Elegance and Efficiency
The Tesla Model 3, offered by EUROPCAR, is the vehicle of choice for those who value modern design and eco-friendly transportation. Its sleek, minimalist interior, combined with exceptional acceleration and smooth handling, makes the Model 3 an ideal choice for tech-savvy travelers and business professionals.
The Model 3's impressive range and fast charging capabilities make it perfect for exploring the beautiful city of Fiumicino and the surrounding areas. Plus, the autopilot feature ensures a safe and comfortable ride, whether you're navigating the city streets or cruising the Italian highways. The Model 3 is not just a car; it's a statement about your commitment to a sustainable future.
Tesla Model Y: Combining Versatility with Luxury
When it comes to versatility, the Tesla Model Y, also offered by EUROPCAR, takes the win. This compact SUV is suitable for families or groups looking for an amazing Fiumicino Airport Car Rental experience. With its spacious interior, ample cargo space, and optional third-row seating, the Model Y can comfortably accommodate more passengers and luggage.
The Model Y's standout features, including the panoramic glass roof and immersive sound system, provide a unique driving experience. Its energy-efficient design, combined with advanced safety features, makes the Model Y a smart choice for travelers who want to combine luxury with sustainability.
Renting a Tesla at Fiumicino Airport allows travelers to experience the ultimate in electric mobility. Whether you're in town for business or leisure, a Tesla rental offers unparalleled comfort, superior performance, and the satisfaction of contributing to a more sustainable future.
Tesla Vehicle Rentals by Group Available at Fiumicino Airport
Which Car Rental Companies Offer Rental of Tesla Cars from Fiumicino Airport?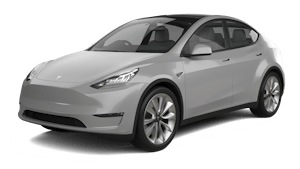 Tesla Model Y Rental Vehicles - Specifications
Drive wheels
Rear wheel drive
Max trunk capacity
1926 l
Drive wheels
Rear wheel drive
Max trunk capacity
1926 l
Max trunk capacity
1926 l
The specifications shown are for informational purposes only, we cannot guarantee the exact Tesla Model Y vehicle model and specifications you will receive. For specific details you should check with the given car rental company at Fiumicino Airport.
Tesla Vehicle Rental at Fiumicino Airport - FAQ
question_answer Which car rental companies offer Tesla car rentals at Fiumicino Airport?
question_answer Which car rental company at Fiumicino Airport offers the cheapest Tesla car rentals?
question_answer Which automatic Tesla cars are available to rent at Fiumicino Airport?
Alternative Car Brands Available to Rent at Fiumicino Airport
We have 150 different types of vehicles from 28 manufacturers provided by 32 car rental companies at Fiumicino Airport.