Smart Car Rentals at Fiumicino Airport
UNBEATABLE VALUE CAR RENTAL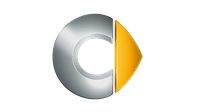 Smart - Fiumicino Airport
check_circle
24 Smart car rental quotations searched.
Popular Smart models to rent:
About Smart Rental Cars at Fiumicino Airport
Smart Rentals at Fiumicino Airport: A Perfect Choice for Business and Leisure Travelers
When it comes to car rentals, Smart is a brand that stands out for its compact design, fuel efficiency, and innovative technologies. Known for their unique attributes, Smart vehicles are an ideal choice for both business and leisure travelers visiting the beautiful city of Fiumicino. With Fiumicino Airport as your starting point, renting a Smart car will ensure a comfortable and enjoyable journey through the city and its picturesque surroundings.
Smart Forfour: The Perfect Blend of Style and Practicality with AUTOVIA
The Smart Forfour is a compact yet spacious city car that combines style and practicality, making it a perfect match for travelers seeking an efficient and comfortable ride. With its four seats and ample storage space, the Smart Forfour is the ideal choice for families and groups of friends exploring Fiumicino and its nearby attractions.
Available at Fiumicino Airport Car Rental through AUTOVIA, the Smart Forfour is equipped with a range of innovative features, such as a touchscreen infotainment system, Bluetooth connectivity, and parking sensors. Its compact size and eco-friendly engine make it a great choice for navigating the narrow streets of Fiumicino while minimizing your environmental impact.
Smart Fortwo: The Ultimate City Car Experience with AUTOVIA
For those who prefer a more compact and agile vehicle, the Smart Fortwo is the ultimate city car experience. Its small size and impressive maneuverability make it an excellent choice for business travelers who need to navigate through Fiumicino's busy streets with ease.
Offered by AUTOVIA at Fiumicino Airport, the Smart Fortwo is a two-seater vehicle that boasts a range of advanced features, including a panoramic sunroof, smartphone integration, and a rearview camera. Its eco-friendly engine ensures that you can enjoy the city's sights without worrying about your environmental footprint.
Whether you're visiting Fiumicino for business or leisure, Smart car rentals offer an unparalleled driving experience that combines efficiency, comfort, and style. With options such as the Smart Forfour and Smart Fortwo available at Fiumicino Airport Car Rental through AUTOVIA, you can embark on your Italian adventure with confidence and ease.
Smart Vehicle Rentals by Group Available at Fiumicino Airport
Which Car Rental Companies Offer Rental of Smart Cars from Fiumicino Airport?
Smart Vehicle Rental at Fiumicino Airport - FAQ
question_answer Which car rental companies offer Smart car rentals at Fiumicino Airport?
question_answer Which car rental company at Fiumicino Airport offers the cheapest Smart car rentals?
question_answer Which automatic Smart cars are available to rent at Fiumicino Airport?
Alternative Car Brands Available to Rent at Fiumicino Airport
We have 150 different types of vehicles from 28 manufacturers provided by 32 car rental companies at Fiumicino Airport.