Jeep Car Rentals at Fiumicino Airport
UNBEATABLE VALUE CAR RENTAL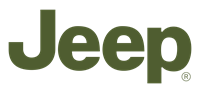 Jeep - Fiumicino Airport
check_circle
108 Jeep car rental quotations searched.
Popular Jeep models to rent:
About Jeep Rental Cars at Fiumicino Airport
Jeep: The Iconic American Brand for Adventure Seekers
Jeep is a brand that has become synonymous with adventure, off-road capabilities, and ruggedness. With its roots dating back to World War II, Jeep has built a reputation for producing vehicles that are not only tough and reliable but also comfortable and stylish. Whether you're a business traveler looking for a reliable vehicle to navigate the bustling streets of Fiumicino or a leisure traveler hoping to explore the region's beautiful landscapes, a Jeep rental at Fiumicino Airport is an excellent choice.
Jeep Compass: Navigate Fiumicino with Style and Comfort
The Jeep Compass is a versatile and stylish SUV that offers a perfect blend of comfort and off-road capabilities. Its sleek design and advanced technology features make it an ideal choice for both business and leisure travelers. The Compass is equipped with a fuel-efficient engine, making it an eco-friendly option for those concerned about their carbon footprint.
Rent your Jeep Compass at Fiumicino Airport from LEASYS, WINRENT, MAGGIORE, or AVIS and experience the perfect balance of style and functionality as you explore Fiumicino and its surroundings.
Jeep Renegade: Embrace the Spirit of Adventure in Fiumicino
The Jeep Renegade is a compact SUV that's perfect for those who crave adventure and appreciate a vehicle with a unique, bold design. Its off-road capabilities allow you to confidently explore the beautiful landscapes around Fiumicino, while its compact size makes it easy to navigate through the city's narrow streets. The Renegade is also equipped with an eco-friendly engine, ensuring a guilt-free journey as you take in the sights and sounds of Fiumicino.
To rent a Jeep Renegade at Fiumicino Airport, visit SICILY BY CAR, AVIS, or PAYLESS. Embrace your adventurous spirit and make your trip to Fiumicino one to remember with a Jeep Renegade rental from Fiumicino Airport Car Rental.
Jeep Vehicle Rentals by Group Available at Fiumicino Airport
Which Car Rental Companies Offer Rental of Jeep Cars from Fiumicino Airport?
Jeep Vehicle Rental at Fiumicino Airport - FAQ
Alternative Car Brands Available to Rent at Fiumicino Airport
We have 150 different types of vehicles from 28 manufacturers provided by 32 car rental companies at Fiumicino Airport.